At Winn Parish Medical Center's Emergency Room services are available 24 hours a day, seven days a week. The department is staffed by a physician at all times to ensure the best care in a timely manner. When seconds count, come to Winn Parish Medical Center.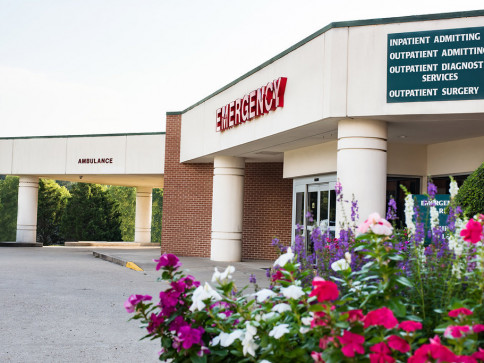 At Winn Parish Medical Center we know that emergencies can happen anywhere, at any time, to anyone. From minor bumps and bruises to life-threatening conditions and everything in between, our Emergency Department offers the latest in medical technology and skilled physicians whose goal it is to provide unsurpassed care right around the corner.
When you arrive at the Emergency Department, a triage nurse will evaluate you and place you on a track for care depending upon the severity of your need. No matter what level of care you receive at the Emergency Department, you are continuously monitored for changes in condition or needs.
The Emergency Care Team at Winn Parish Medical Center consists of a multidisciplinary team of physicians, nurses, technicians and support staff focused on the care of you or your loved one. Our staff is here to make you as comfortable as possible during your care.
At Winn Parish Medical Center's Emergency Department, your "wait time" from the door to seeing a medical professional will be 15 minutes or less. Wait time starts with your checking in with an admissions staff member in our Emergency Department. And if we can't see you in that time, there won't be any co-pay or charge to your deductible in your health coverage. That's our commitment to you…provide the best emergency care that we can as quickly as possible.
We are proud to serve you and your family at our emergency room, but as a reminder if you experience a medical emergency please call 911 and get to the nearest emergency room.